Masonry Step Repair Services in Baltimore
Masonry steps are a beautiful fixture in a home, but when they become damaged, they can pose a serious danger to anyone who tries to use them. It is much easier to resolve masonry step problems as soon as they arise instead of waiting until the entire structure needs repairs. Let Masonry Repair services fix any and all damage to your steps before any more problems can occur! We pride ourselves in making your masonry steps safe and usable again for your family and friends.
Decades of Combined Masonry Step Repair Experience
Masonry Repair Services has worked in the Baltimore area for years and we know the quality and care individuals look for when it comes to masonry repairs. We have served hundreds of satisfied clients and are confident that after experiencing our services, you will be yet another pleased client.
Check out some of the other quality services we offer:
Brick and Mortar Repairs
Stone Pointing and Repair
Patio Renovations
Concrete Repair
New Masonry Construction
Contact us today at 410-960-4353 for more information or to receive a free estimate!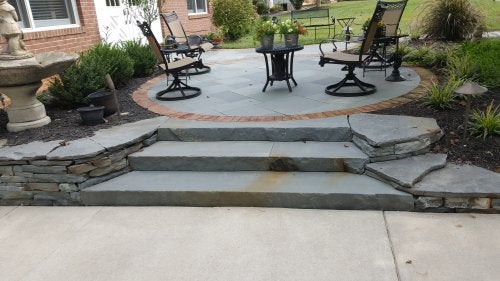 Why Hire Us?
We provide a wide range of masonry repairs and construction services
We service residents from the greater Baltimore area to the surrounding counties
We provide free estimates
We strive to be 100% prompt, personable and professional
We commit to always interact with you in an honest, upfront manner