Baltimore Patio Renovations
Baltimore and Surrounding Areas Masonry Repair Services
Patios can be a difficult part of your home to maintain, but with Masonry Repair Services' patio renovations, you won't need to worry about the upkeep of your patio. We want to help transform your patio into a beautiful piece of masonry workmanship that can be enjoyed by your family and friends. A quality patio can add a whole new space of your home for entertaining purposes. We want to enable you to make the most of this wonderful part of your home.
Masonry Repair Services' Holistic Patio Care
We are here to fix any and all issues with your patio, including:
Cleaning and sealing patio surfaces
Fixing any damage to the patio
Amending any drainage problems
Improving current patio installation
And much more
Are you ready to make the patio your new favorite part of your home? Call Masonry Repair Services at 410-960-4353 to speak with one of our Baltimore masonry repair experts.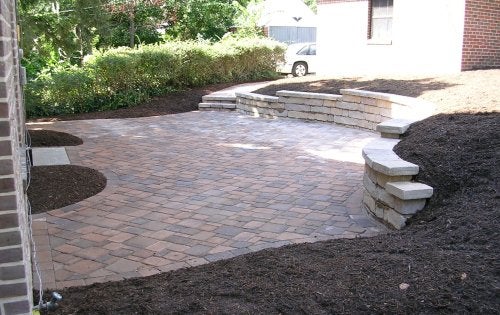 To view more photos of our patio construction, please visit our Patio Gallery.
Why Hire Us?
We provide a wide range of masonry repairs and construction services
We service residents from the greater Baltimore area to the surrounding counties
We provide free estimates
We strive to be 100% prompt, personable and professional
We commit to always interact with you in an honest, upfront manner